Rhodes Mini Bus Transfer Services
Getting from one point to another in a foreign country can often be a stressful experience especially if you are not familiar with the local culture nor the language. It is important to secure a trusted, reliable means to get you around. Rhodes Mini Βus is the ideal solution. Rhodes Mini Bus can offer you reliable, quick and safe transportation from Rhodes International Airport "Diagoras" or Rhodes Port to your hotel and vice versa no matter how large your group may be. With that said, pre-booking a transfer from the airport to your resort eliminates the worry of securing transport when you arrive at your holiday destination. From the moment you complete our inquiry form and submit, Rhodes Mini Bus will personally respond and answer any queries you may have.
Rhodes City Tour
Experience the highlights of Rhodes Town on a 3-hour self-guided sightseeing tour. Drive through the city and look at both Medieval and Modern Rhodes. Visit top attractions such as Monte Smith, Ancient Stadium & Acropolis of Rhodes and lastly enter by foot into the Medieval Town. After you have finished your explorations within the Old Town, Rhodes Mini Bus Services will be at the exit waiting to transfer you back to your Hotel.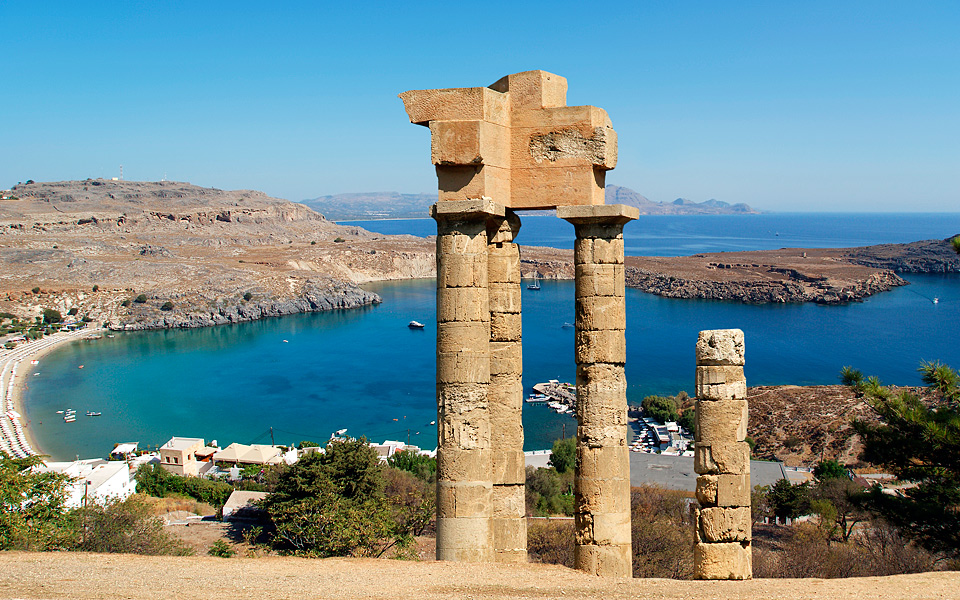 Lindos (The pearl of Rhodes)
The best way to discover Lindos at your own pace. Your first glance of Lindos is guaranteed to take your breath away. From the towering Acropolis to the whitewashed houses, the clear blue waters of the bay to the cobblestone pathways will entice you to enter "The pearl of Rhodes". Entering you will see the ornate houses, effervescent bars, cool cafes & appetizing tavernas. Taking the path up to the Acropolis you will witness one of the finest views in Greece.
This tour can be executed in both half day and full day versions.
Island Tour
A full day tour and an ideal way to see the many highlights of the island of Rhodes, you choose the highlights and Rhodes Mini Bus services will take you there. A variety of combinations can make up this tour, some prefer to focus on the archaeological interests others prefer cultural and a few a bit of both, Rhodes Mini Bus Services lets you decide, tell us your appeals and we will propose the route for you adding extra features that may interest you along the way. Places of interest: Ancient Filerimos, Ancient Kamiros, Butterfly Valley, Monolithos Castle, Kritinia Castle, Embona wine tasting, Traditional pottery making, Byzantine Monasteries.
Custom Made Tours
Create your own tailor made experience and discover Rhodes from your own point of view. Whether it will be a day soaking up the sun at the beaches around the island or a day uncovering the natural beauties, Rhodes Mini Bus Services will transport you comfortably and at your own pace.
Cruise Visitors
Do not miss a minute of the magic of Rhodes even though the island may be a temporary stop on your cruise ships itinerary. For the hours you have available, you can plan a tour with Rhodes Mini Bus Services to see the exquisite sites that has made Rhodes renowned.